MDIOs Rotaract Peace Conference
Another milestone in the collaboration between Rotaract Europe and Rotaract Mediterranean was reached with the FIRST ever joint MDIOs Rotaract Peace Conference in March 2022, hosted by Rotaract club Sarajevo.
By Veronika Botsova | Rotaract Europe, Marketing Officer
The idea of this conference came way back at the Mediccon Cyprus 2021 initiated by the Social Officer of ERIC Alexander Matic and both MDIOs embraced it completely. We want to thank Rotaract club Sarajevo for taking the initiative to host this amazing event in Sarajevo – a place that knows well the importance of peace.
The conference took place on 12th March 2022 in a time needed more than ever with an ongoing conflict in Ukraine no one thought was possible one year ago when the idea was shaped.
The day started with welcoming speeches by Alexander Matic, ERIC Social Officer, who also led the conference; Haris Bilalovic, Governor Assistant D1910; Christiane Leitner,  ERIC President; Jad Salame, Med President, and Adi Cengic, President RAC Sarajevo.
The first session "Bridging cultures by dialog" was facilitated by Tugce Tunalilar, MPF Collaborator. The first panelist was Tamara Gojković from Rotaract Banya Luka or more famous as the person behind World or Rotaract which was the main source of joy and inspiration during the Covid-19 pandemic and is still going strong with many international projects and collaborations.
The second panelist was Bilal Al Ayoubi, Program Director on the Community Support Program (CSP) funded by USAID and founder of Rotaract Mediterranean. He worked at the United Nations Resident Coordinator Office, then at Chemonics and Development Transformations before consulting with many INGOs and UN agencies. Founder of SHIFT NGO in Tripoli since 2015.
They have shared their experience of building bridges between cultures and international collaborations through difficult times.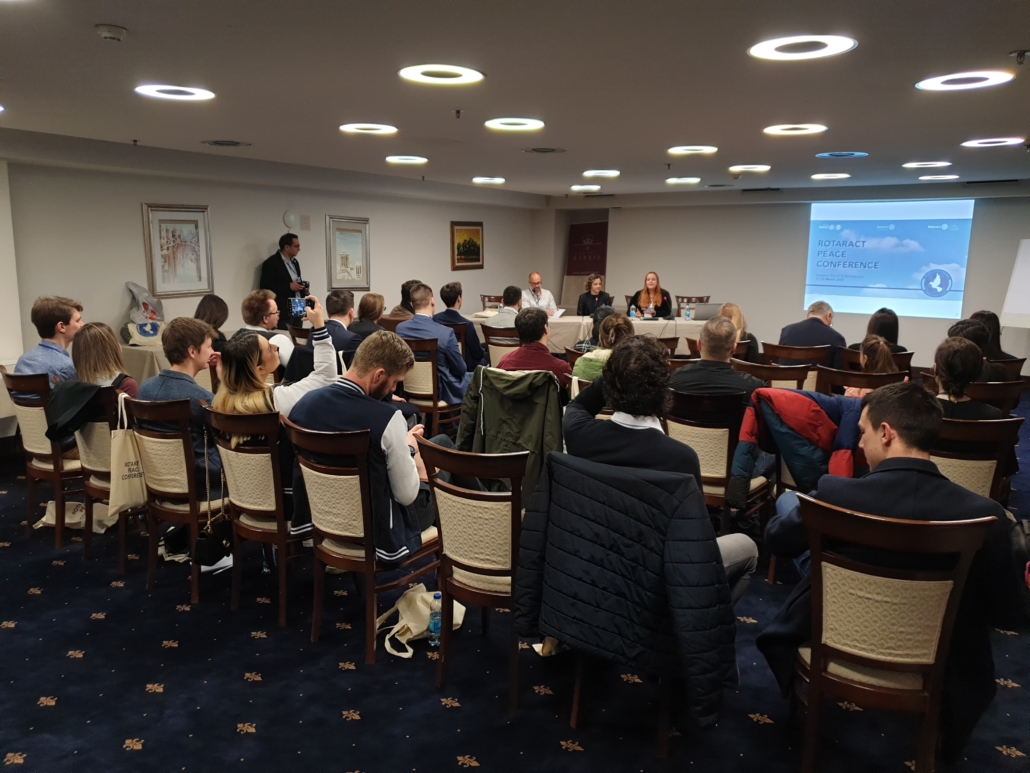 The second session was dedicated to the organisation Sanchild which shared their "Harmony" project and their contribution to a more peaceful and harmonious environment in Bosnia and Herzegovina. They have managed to carry out 17 successful projects in the country for a tremendous 6 months time period. Onboarding past attendees as next organizers and facilitators of projects are one of the key methods they use and show amazing results. The presentation was held by Amela Brčaninović, Project Officer at SANCHILD Foundation & Project manager for the Harmony Project; Ena Kožo, yoga & meditation teacher and Dajana Šumar who is working as a coordinator for child protection in a refugee center "Borici" in Bihac, Bosnia & Herzegovina.
More information about Sanchild you can find here – https://sanchild-foundation.org/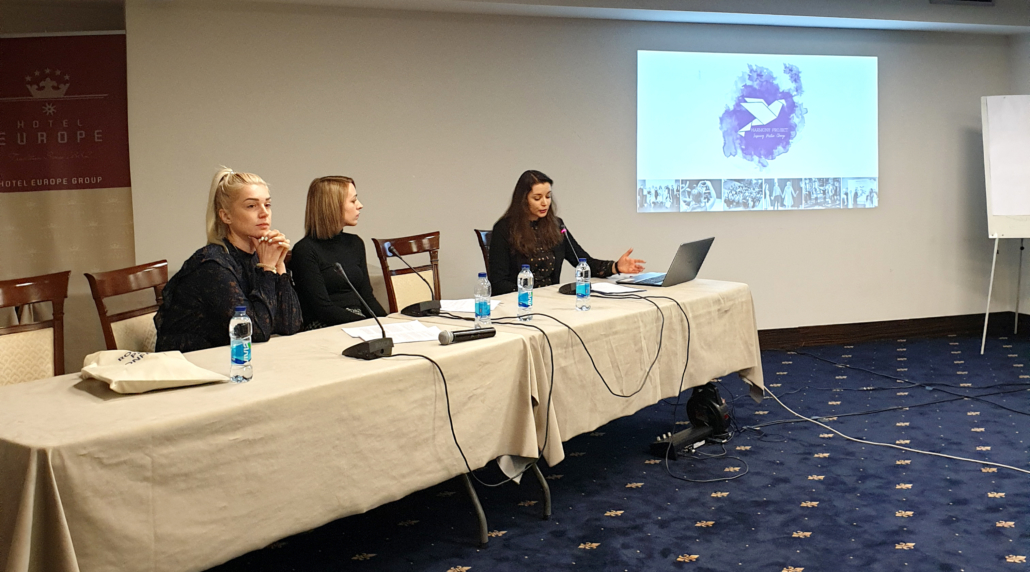 The third session "Peacing" It Together was managed by Alexander Matic with 2 main speakers and one very special guest. First, we heard the lecture of Dr. Peter Neuner, Rotary Freistadt D1920. For many years, he is active within the Rotarian Action Group for Reproductive Maternal and Child health (RMCH). His main action field is now Nigeria, where he is fighting against child mortality and maternal death. Dr. Neuner shared stories from his missions in Africa and thoughts on the ongoing situation and ways to support the people in need.
Our second lecturer Bernhard Pribyl-Kranewitter is a former Country Representative of Austria, past ERIC Secretary, and Past President of the former Rotaract Multidistrict of Austria and Bosnia. He shared with us the "Rotaract United for Nepal" project aimed at supporting the reconstruction of a school in Nepal, previously destroyed by earthquakes in 2015. Bernhard spoke about how bringing Rotaractors, Rotarians, and business partners together made this vision a reality and what can be achieved by the Rotarian family worldwide.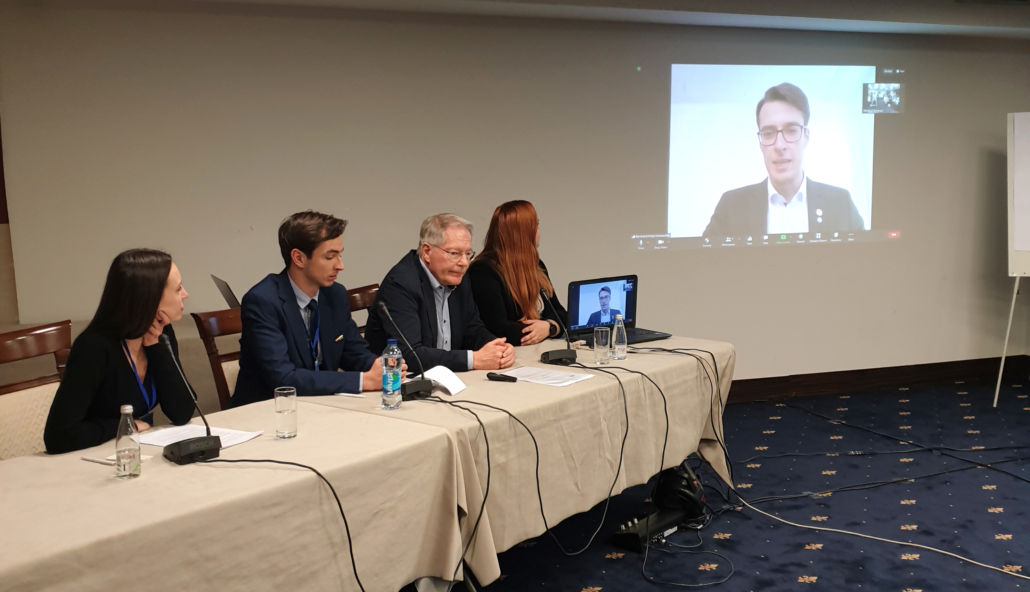 Our special guest of the Rotaract Peace Conference was Iryna Bushmina, DRR of Ukraine. A HUGE THANK YOU to Iryna for being with us and sharing her personal story and the current situation in Ukraine. A story that can leave no one indifferent…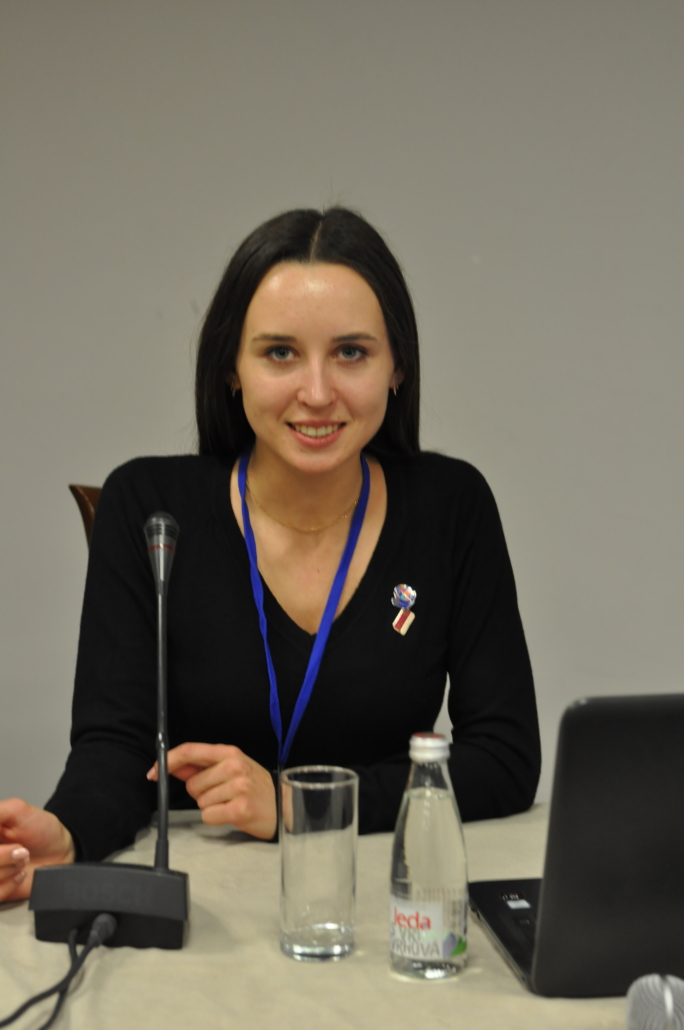 The day ended with an hour and a half Social project dedicated to supporting the people of Ukraine. Marwa Abou Dayya is a founding partner, consultant, and enabler of the Design and Business Development Unit at Beyond Group and facilitated our workshop. Being separated into different groups, the participants learned a model for Conflict Systems Analysis and then discussed different solutions according to the model. Many ideas were shaped during this time for projects that will help the people in need from Ukraine in the short and long terms.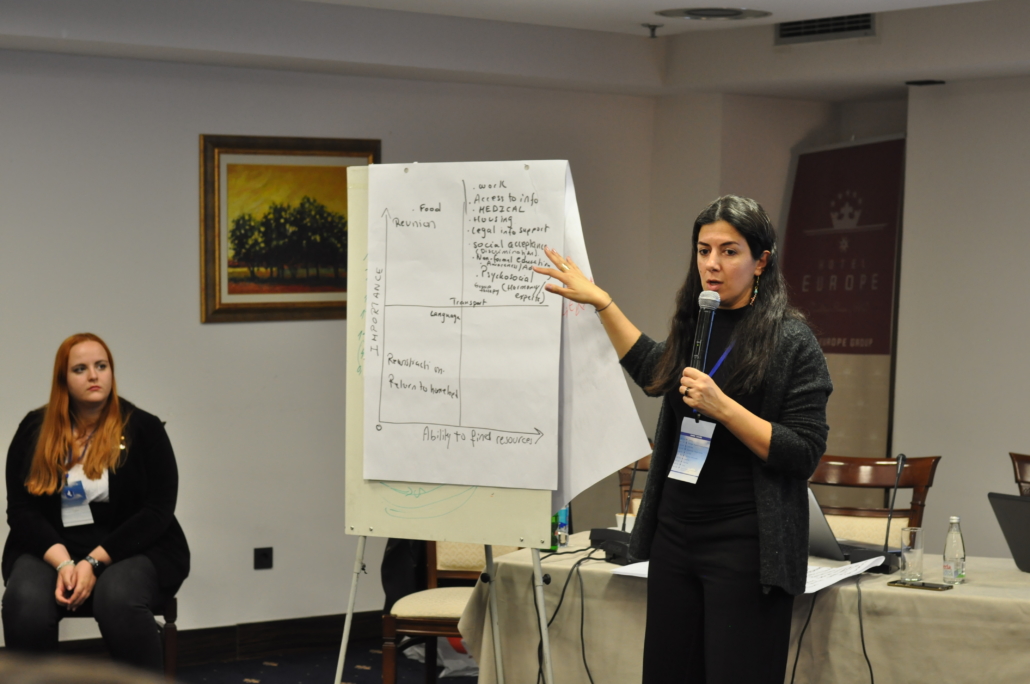 The conference was filled with an undescribable variety of feelings but with the common understanding that we are one big family of friends who haven't met yet but will be there in any situation.
We are sure more amazing collaborations between the Rotaract MDIOs around the world will follow very soon.
Thank you Rotaract Mediterranean! Thank you Rotaract club Sarajevo!
We are UNITED FOR PEACE!