30jun(jun 30)12:00 am02jul(jul 2)11:59 pmWeekend International Luxembourg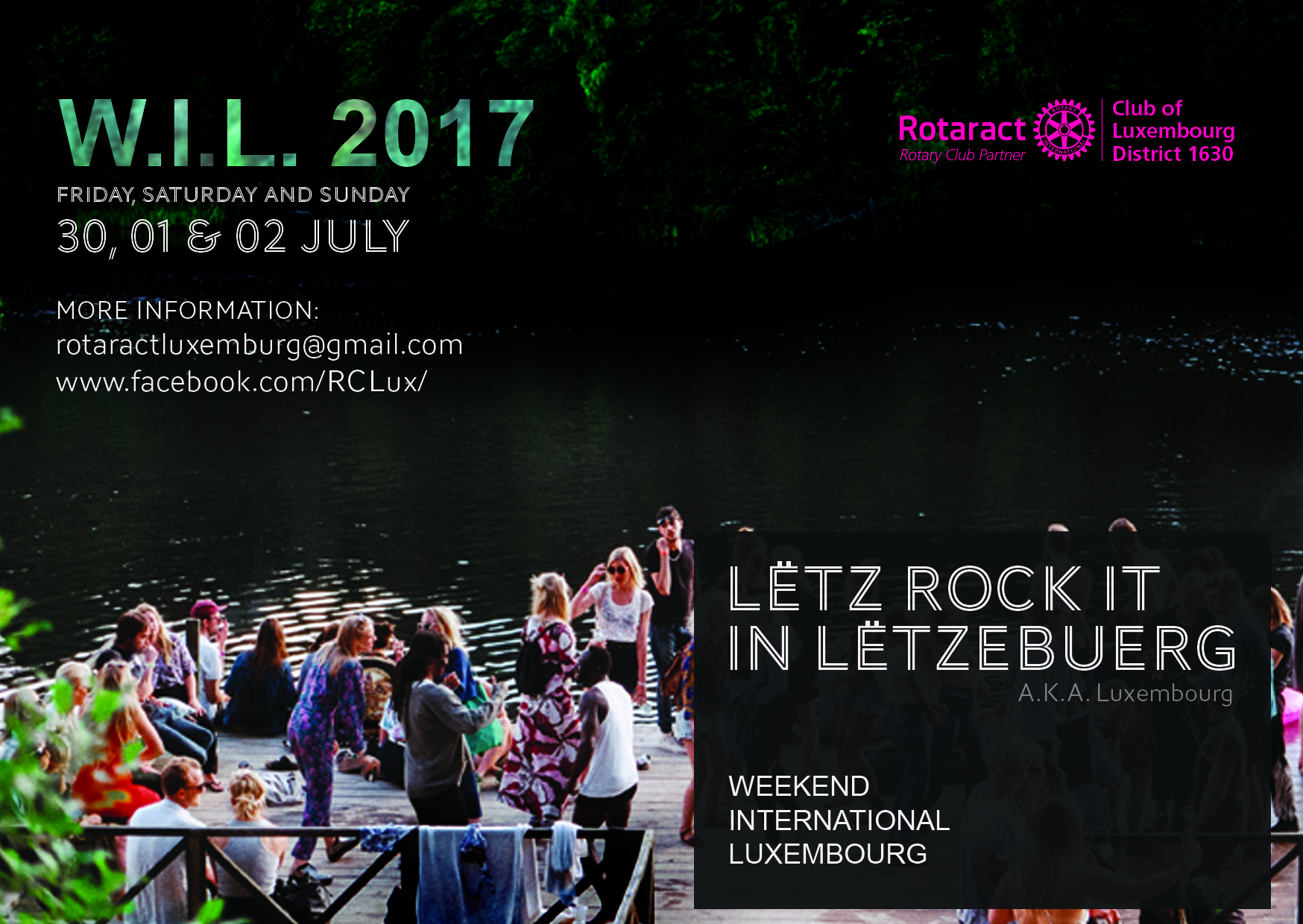 Event Details

Moien ladies and gentlemen,
This year, in celebration of W.I.L's 18th Birthday, we will go all the way Lëtzebuergesch! You will be amazed by the story of this tiny charming country, its legends and with the beautiful landscape you will see around. Please be our guest and subscribe to this awesome weekend and come to enjoy Lëtzebuerg (aka. Luxembourg) with us.
WIL look forward seeing you!
To warm you up, the program of the weekend is:
FRIDAY
– Welcome Barbecue
– Barathon
SATURDAY
– Treasure Hunt Competition
– Local Brewery Visit
– Lëtzebuergesch Dinner
– Party around the city!
SUNDAY
– Brunch
Tickets: https://goo.gl/forms/roh9YurOyfKT0HhG2.
Time

June 30 (Friday) 12:00 am - July 2 (Sunday) 11:59 pm
Location

Luxembourg @ 30 Rue Joseph Junck, 1839 Luxembourg, Lüksemburg

Luxembourg @ 30 Rue Joseph Junck, 1839 Luxembourg, Lüksemburg