Thank you for this incredible year!
Farewell, Rotaract Europe!
My dear Rotaractors across Europe,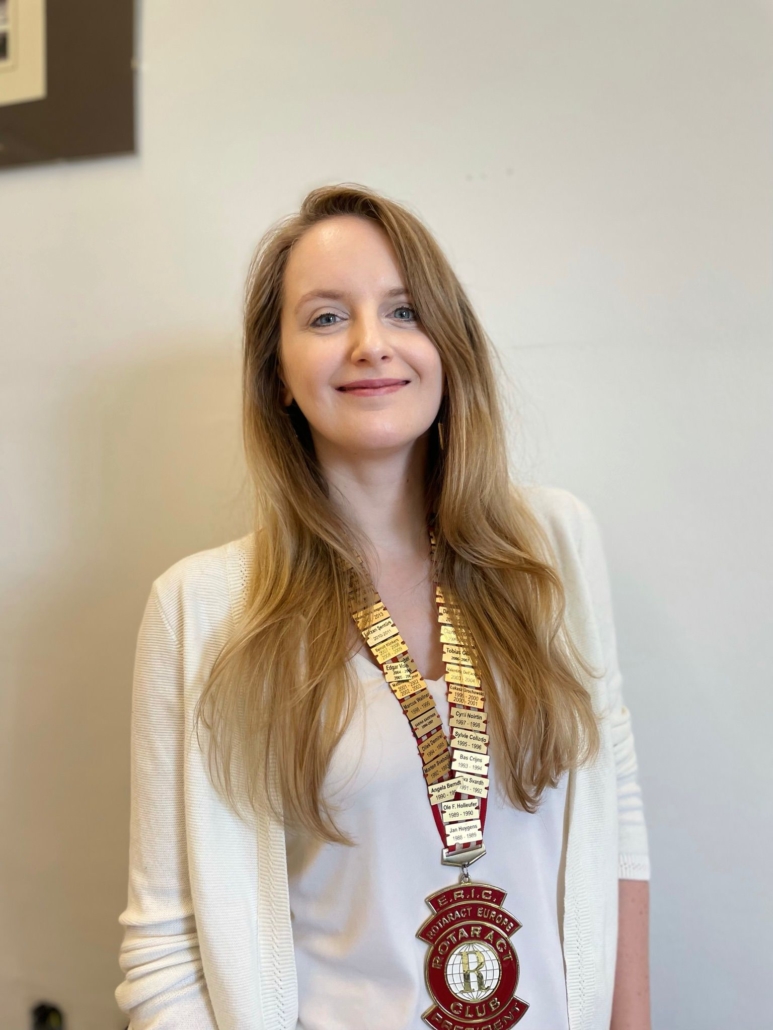 Another year is done – and you all showed the world once again how Rotaractors can make a difference in the world. We might have different backgrounds or sometimes do not agree with each other, but in the end, we have one big mission in common: to make the world a better place due to our actions. This kind of passion for the goodwill and for the hands-on was shown especially in the moments when people within Europe were affected by natural catastrophes and the war in Ukraine. And as president of such a great organization, I want to say that I'm incredibly proud of every Rotaractor who did not hesitate to put a helping hand out and spent their free time helping people in need. Furthermore, I want to thank all Rotarians and non-Rotarians who supported us and with whom we organized projects and events.
Once again, many thanks all for this incredible year full of new experiences and for conquering new challenges together.
Yours in Rotaract,
Christiane
What a year! Thanks for the smiles, hugs, parties, and legal updates. Looking forward to even more rota-adventures with you all!
Morten Saxtorff Andreasen
ERIC Vice President 2021/2022
It was a pleasure year for me as a Secretary with you. I wish i had more time to spend with you. I wish you best of luck for rest of your life!
Burak Küçük
ERIC Secretary 2021/2022
Thank you all for this ourstanding year! We proved that together we can go above and beyond, and be there for each other in difficult times! Thank you for sharing the Rotaract passion, the friendship we built this year and the great projects we made together!
Veronika Botsova
ERIC Marketing Officer 2021/2022
I would like to express gratitude to my fellow Board members, CRs and Rotaractord throughout Europe for your continued commitment, dedication and making the Rotary year 2021/22 truly memorable. A special thanks goes out to our President, Christiane Leitner for her extraordinary leadership and guidance through peaks and troughs. To everyone who supported and made the Rotaract Peace Conference in Sarajevo a reality, thank you for making this year special and supporting me on my journey as the first E.R.I.C Board member from Bosnia and Herzegovina!
Aleksandar Matić
ERIC Social Officer 2021/2022
I truly felt like a Rotaractor this year! I gave my everything and left with a lot more than what I had! 🙂
Rodrigo Luís
ERIC Social Officer 2021/2022