20apr(apr 20)12:00 am23(apr 23)11:59 pmRoute Istanbul 2017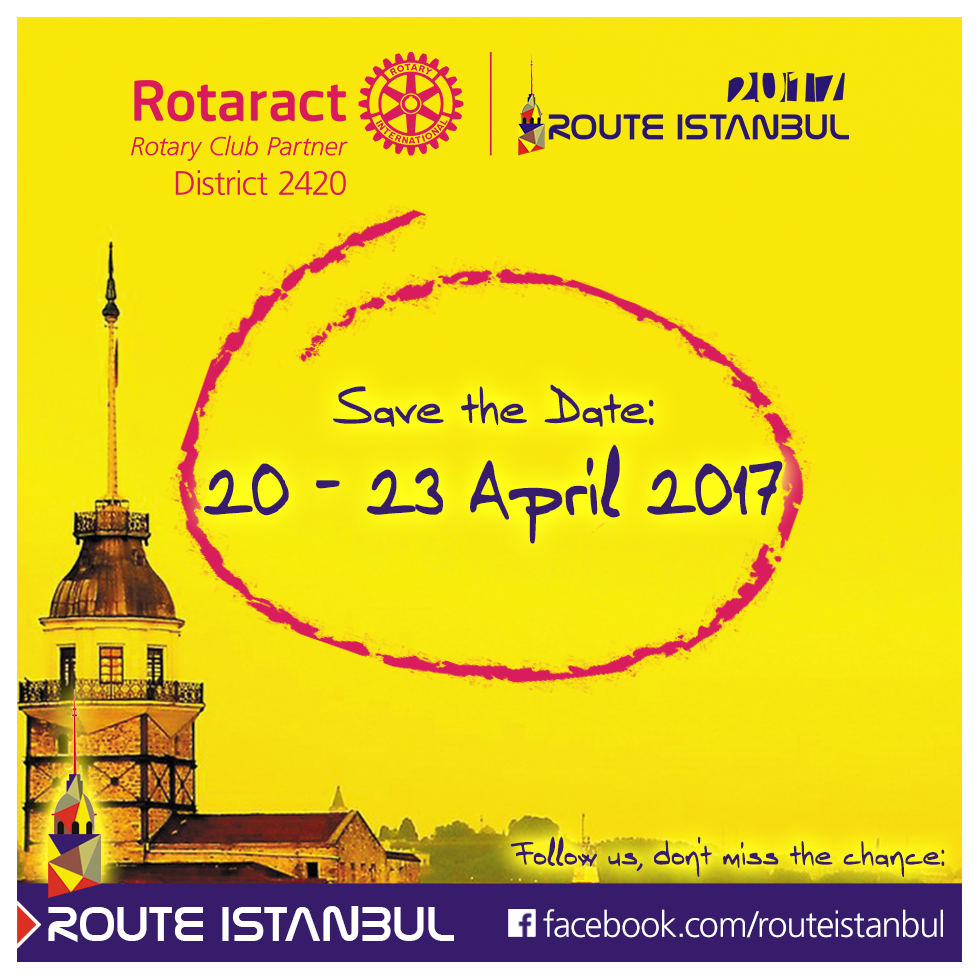 Event Details

EVENT DATE: 20-23 APRIL 2017
DISTRICT 2420, ISTANBUL, TÜRKİYE
As rotaractors of District 2420, it is an honour to have you as our guest in the city of ages, Istanbul… An exciting program has been developed to give our guests an opportunity to enjoy the unique and varied attractions. We invite you to meet at the timeless city and be a part of Route Istanbul 2017!
Participation fee is 150€
When you come to Istanbul, the organization committee of District 2420 will be welcoming you in the airport. Your pre-matched hosts will accommodate you in their homes with all their sincerity and hospitality throughout the event. We all will be there to accompany you and make sure you are having fun with your friends from all over the world. We will be your family in Istanbul, which we already are, through the bonds of ROTARACT.
Transportation in Istanbul, accommodation, unparalleled program events will be taken care of us, District 2420. We will be there to make sure everything is meeting and even exceeding your expectations.
Now all you need is to save the date and book your flight in advance!
Fun, culture and Social Responsibility…
These are the basics of Route Istanbul event that we are so proud to be a part of it…
That's how it works technically. Other than that, having fun, exploring the one of the oldest cultures on the world, and sharing our feelings to our community as a family…
You can find Route Istanbul 2017 program below.
For more information please visit our facebook page: facebook.com/routeistanbul
Tickets: https://goo.gl/forms/9Dfe6KWnlJMinuFz1.
Time

20 (Thursday) 12:00 am - 23 (Sunday) 11:59 pm
Location

Istanbul @ İstanbul, Türkiye

Istanbul @ İstanbul, Türkiye