When:
January 2, 2018 – January 13, 2018
all-day
2018-01-02T00:00:00+06:00
2018-01-14T00:00:00+06:00
Where:
Siberia
Omsk
Novosibirsk, Krasnoyarsk
Irkutsk

Contact:
Coordinator: Yulia Kolobanova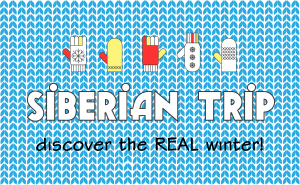 Dear rotaracters!
Our Siberian trip team invites you to take part in the super cool, friendly and exciting winter adventure! Four great Siberian cities will open their doors to 8 fearless Rotaractors from all over the world, show them the sights of cities, beautiful nature and tell about their secrets!
The first host city is Omsk. It's the city of old architecture and warm-hearted people. The next one is Novosibirsk. You will never forget it's impressive sights, a theatre and a wonderful zoo. Take a chance to visit Krasnoyarsk. The city with breathtaking nature and history!
And the last but not least is Irkutsk, near which the deepest lake in the world Baikal is located.
We promise you that it will be an unforgettable crazy experience!
Come here and check it out!
Here you can find all important organization information:
1) Dates of the trip: 2nd-13th January, 2018
2) Cities of visiting: Omsk —> Novosibirsk —> Krasnoyarsk —> Irkutsk
3) Fee: 300 euros
Application dates: 1st-15th September, 2017.
(a link to the application form: https://docs.google.com/forms/d/e/1FAIpQLScYduquHg30nbXaWJxiSjpH_55zIp951Fnamg3K7S9n_cT2xQ/viewform)
The names of lucky rotaractors who will be chosen for Siberian Trip will be announced on October 1st!
Our facebook page:https://www.facebook.com/trip2225/
For more information, contact us at: [email protected]
Discover the REAL winter!
We hope to see you in Russia soon!
Best regards,
Siberian Trip Team
http://rotaracteurope.eu/wp-content/uploads/2017/09/app-logo.png
987
1600
admin
http://rotaracteurope.eu/wp-content/uploads/2017/10/rotaracteurope_logo_color_2-1.png
admin
2017-09-07 07:54:43
2017-09-07 07:54:43
Siberian trip 2017-2018